Super Flexible Layout Builder
Tons of Elements
Real Drag and Drop
Fullscreen Option
Undo/Redo functionallity
"TO PROTECT AND TO SERVE; A COMMUNITY COMMITMENT"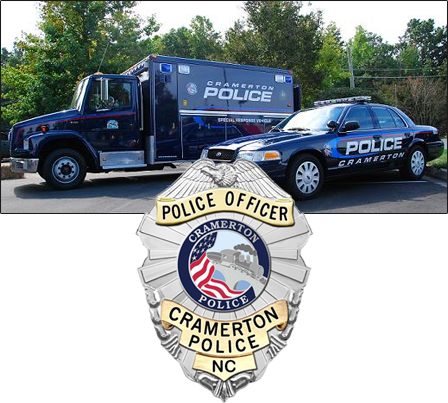 The Cramerton Police Department's motto, "To Protect and To Serve; A Community Commitment", states the essential mission of the department. The department protects the rights of all persons, within its' jurisdiction to be free from criminal attack, to be secure in their possessions and to live in peace. The department serves the people of Cramerton by performing law enforcement functions in a professional manner, as it is to the people of the Town that the department is ultimately responsible.
The Cramerton Police Department has operated under a philosophy of community policing since its inception in 1967…
The Cramerton Police Department's traffic services program was established to promote safe, orderly, and expeditious traffic …
Please click the the above link to read the all of the latest news and updates about the Cramerton Police Department.